IFE SmartSlide
Increasing requirements and a high level of passenger volumes need new ideas for the satisfaction and safety of passengers. Working closely with rolling stock manufacturers and operators IFE consistently pursues the goal to improve railway vehicle entrance systems across the globe and to stimulate the market with innovations.
The new developed sealing concept of IFE considerably reduces the noise in a vehicle and therefore is rising the comfort for passengers. Furthermore this concept improves climate conditions in the vehicle in summer and winter because of less airstream entering through the doors.
Vertical seals are mounted on the rear edge of the door leaves and anti drag rubber strips on the leading edge.
Horizontal seals are mounted on the portal. Because of the special lifting kinematic the door leaves are lifted at the end of the closing cycle. The vertical and horizontal seals are then pressed against the sealing surface.
When using conventional sliding door systems a sound insulation of up to 24 dB is possible. With the IFE SmartSlide the sound insulation can reach a level of up to 32 dB.
Versatile application and easy integration
Low maintenance and long service life
Higher noise insulation through new sealing concept
Various models of IFE door leaves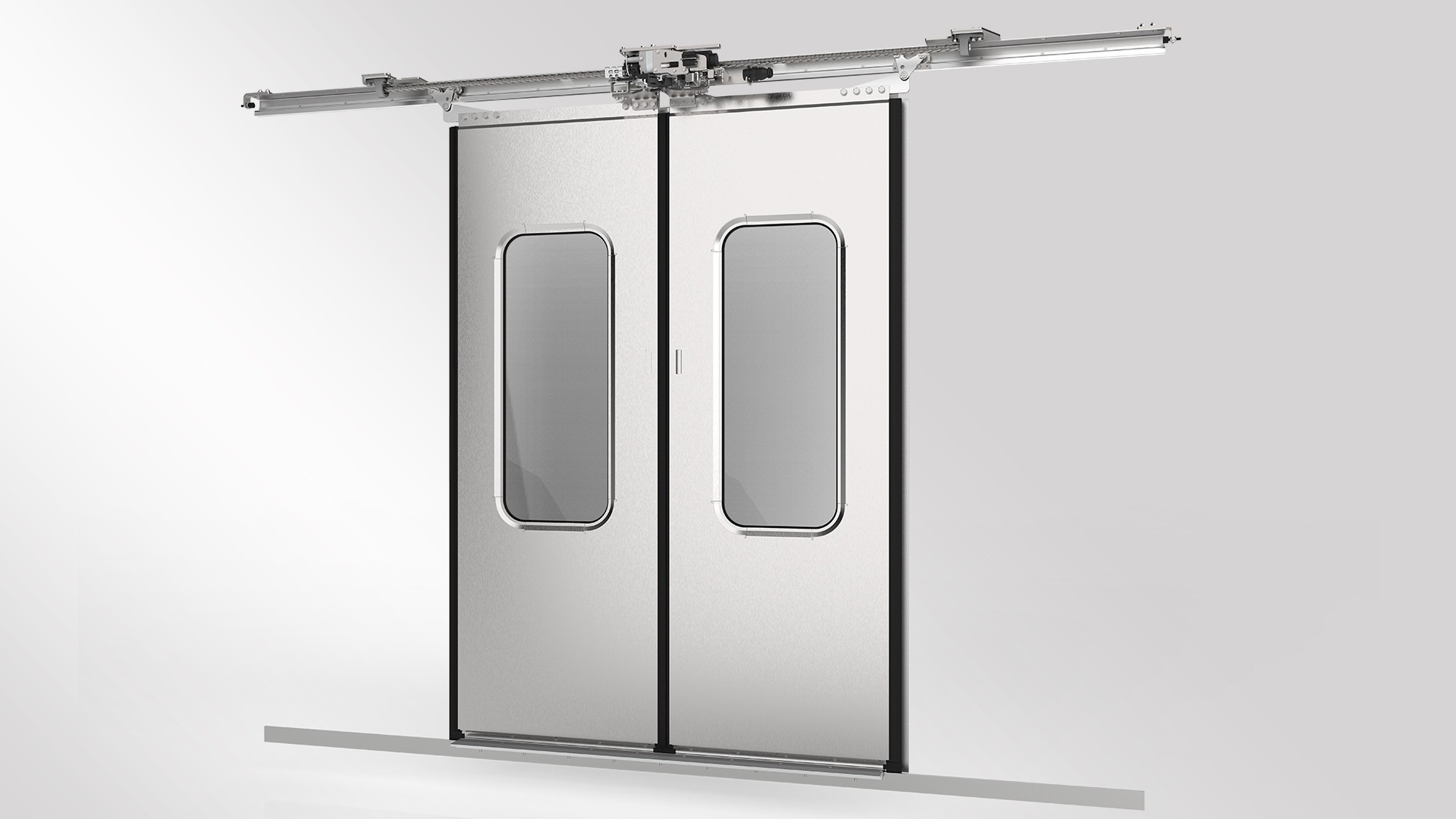 Back to Door Leaves Overview