FLEX NANO Door Control Unit
The FLEX Nano is a customized door control unit for modernization applications and is therefore specially designed for retrofitting projects.
This DCU is a cost-effective solution for modernization projects e.g. activation of optical and acoustical warning elements, realization of anti-drag systems, etc. and can be used for projects without motor control.
Installed DCUs on existing entrance systems may not fulfill advanced functional or safety requirements. Thus, the most cost-effective solution is to add the FLEX Nano DCU as add-on to the existing DCU instead of fully replacing the existing DCU. The FLEX Nano DCU features digital signal processing and simple communication (CAN), furthermore, there is no motor drive module.
Benefis:
Cost-effective upgrade solution
Control unit without DC motor drive module saves costs
Can be used alone or in combination with FLEX DCU standard
Only measures 222 x 150 x 41 mm (LxWxH)
Voltage range: 16,8 V to 143 V
CAN interface
Additional functions (anti-drag, acoustical signals etc.) can be realized
The FLEX Nano DCU can be applied to already delivered IFE and non-IFE entrance systems as add-on control unit to enable additional functionallity.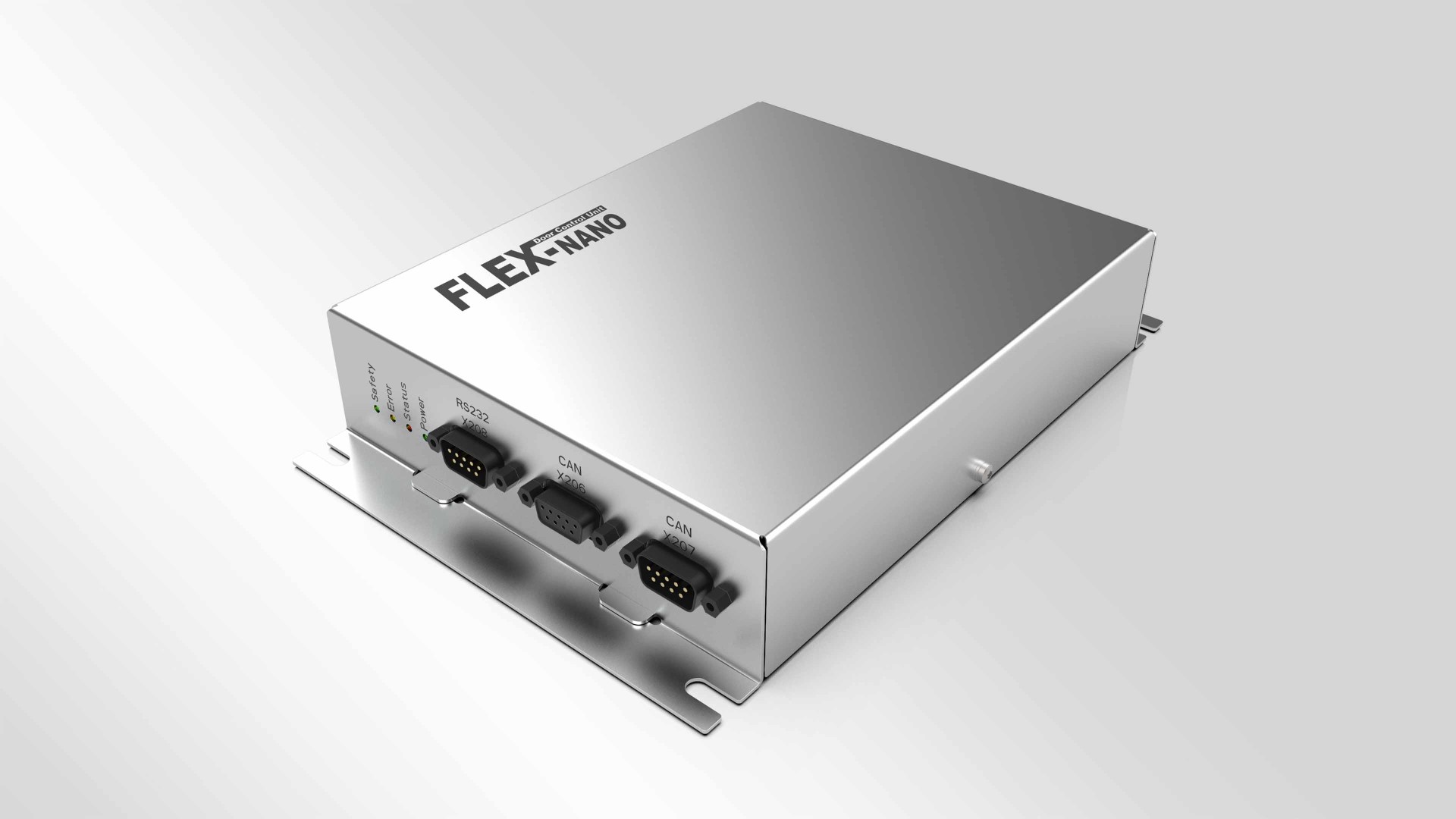 Back to door control units